Presenting Dr Alan Beggs and his

amazing research team!

* Leading researchers into Congenital Myopathies *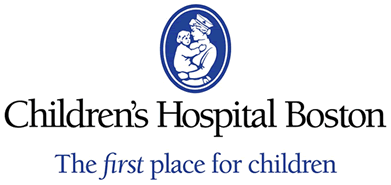 "Our laboratory is part of the Division of Genetics at Children's Hospital Boston and is affiliated with Harvard Medical School. Our main goal is to study the basic biology of skeletal muscles and to use this information to understand the genes and proteins involved in the cause of neuromuscular disorders. We hope that what we learn will help us to develop better diagnostic tests, treatments and therapies for some of the congenital myopathies such as congenital fiber type disproportion, multiminicore disease, myotubular myopathy, nemaline myopathy, and congenital myopathies for which a specific diagnosis has not been established"


Participating in Research
Many families have contacted us to express their interest in supporting the research on the congenital myopathies by participating in a study. While families should not expect that participation will have any direct impact on their medical care, they can be confident that their help is crucial to moving forward towards a better understanding of these diseases and eventual development of improved tests and treatments. In the event that we make any clinically relevant discoveries about a particular participant, that person may choose to be notified through their physician of the availability of a clinical test. We can then help arrange for this testing to be done by a CLIA-certified clinical diagnostic laboratory.
For some families, results from these studies have opened the possibility for genetic counseling, carrier testing and prenatal diagnosis. These families have used this information to make informed decisions about family planning and other events in the future. Some participant families opt not to find out their genetic status. They just want to contribute to research, hoping that their participation will benefit others along the way. The congenital myopathies are generally not well understood. In the Beggs lab, we know we must start somewhere. To reach our goals, we count on volunteer families to enroll in our studies. If you are the parent of an affected child, or if you yourself are affected, you can make an important difference by helping us to learn more about the congenital myopathies. Click here to learn more about getting involved and participating.

CLINICAL TRIALS

SEPN1 Clinical Trials Oct 2010